See how Covid-19 is being handled at Evergreen Solutions 4U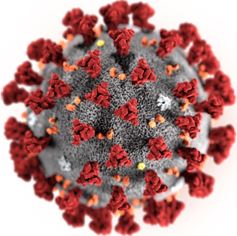 EVERGREEN IS YOUR PARTNER FOR COVID-19
Evergreen Solutions 4U is proud to be your partner in keeping your workplaces clean and productive, and your customers and employees safer during this unprecedented time. Whether you are a commercial, educational, medical, or construction site facing the outbreak emergency, Evergreen is here to help. We offer preventative and reactive cleanings.
Preventative Cleanings (similar to Deep Cleanings)
We will clean all frequently touched surfaces in the workplace, such as workstations, countertops, elevator surfaces and doorknobs using an EPA certified cleaning agent/disinfectant that is typically utilized in these areas and follow the directions on the manufacturer label. We will utilize HEPA vacuums for fabrics and carpets. This cleaning may be conducted by typical housekeeping personnel, utilizing proper PPE for the cleaning solutions they are utilizing.
Reactive Cleanings (confirmed COVID-19 cases)
This is a more detailed cleaning of all non-porous, porous, and high-touch surfaces. Any shared item, high touch surface, or other object likely to have been within a 15' radius of the infected individual will be cleaned. If non-porous surfaces are visibly dirty, they will be cleaned using a detergent or soap prior to disinfection to ensure disinfectant chemicals are able to fully contact surfaces. High-touch surfaces will always be cleaned prior to disinfection. Porous building materials and furniture will be cleaned utilizing hot-water extraction techniques when feasible. If hot water extraction is not feasible, the soft surfaces should be sprayed with an approved sanitizer. Only those products that meet US EPA's criteria for use against SARS-CoV-2, the cause of COVID-19, will be utilized. Our COVID-19 service team is trained more extensively on PPE, hazard communication, occupational exposure, and bloodborne pathogens.
Third Party Verification
To obtain third party verification, we have retained a certified industrial hygienist, who must be contacted prior to the commencement of cleaning and disinfection to discuss the site-specific plan with the building operator and cleaning / remediation contractor.
During cleaning and disinfection, the on-site industrial hygienist must be present to ensure the contractor is utilizing the appropriate PPE, adhering to the protocol, and disposing of the waste properly. The industrial hygienist will document the cleaning methods and supplies utilized by the contractor.
We have recently added the following disinfecting and sanitizing systems to our COVID-19 inventory of equipment and sprayers!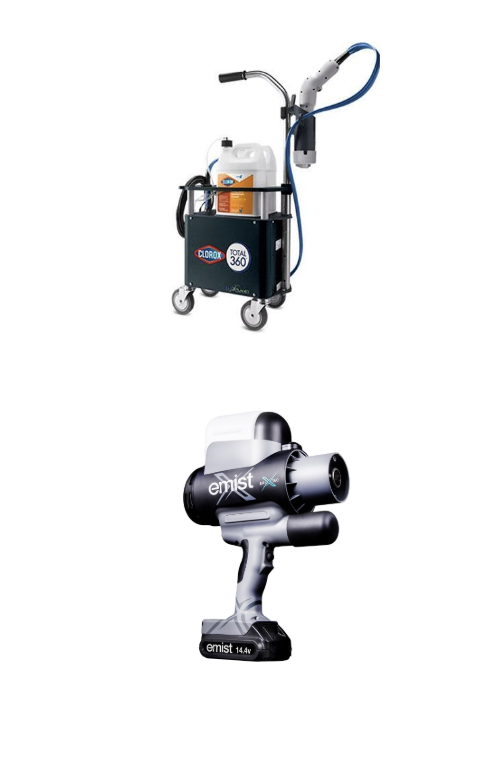 Clorox Total 360 System – We are one of the few companies in the DC Metropolitan Area to have this system. It charges finely dispersed droplets of trusted disinfecting and sanitizing solutions with an electrostatic force that easily overcomes gravity. It can cover and clean out of sight surfaces at the side, underside, and backside of furniture and other surfaces that traditional disinfecting sprays, fogging, and mopping cannot clean. It is 4X faster, highly cost-effective and can cover up to 18,000 SF/hour.
EMist Epix 360 Electrostatic Disinfectant Sprayer – This handheld and cordless disinfectant sprayer is powerful, durable, and provides breakthrough application performance – more coverage, less waster, and better results. The tank is filled with a safe EPA-approved water soluble disinfectant. The sprayer lays down an even, uniform, and wraparound layer of germ-killing power up to 4,000 square feet of high touchpoints. It works flawlessly and consistently, avoiding shock and electrical hazards.